SACC (proposal 362) has recently split Zimmerius acer from Zimmerius gracilipes. New taxon acer is distributed in the Guianas and in the north and northeast of Brazil. In the discussion about proposal 362, it was suggested that acer might comprise more than one taxon, and that further studies were required.
Synonyms: Tyranniscus acer  SALVIN and GODMAN 1883;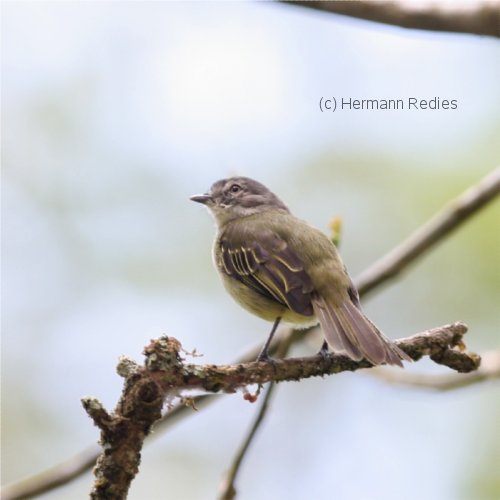 13/01/2010; Guaramiranga, Ceará, Brazil; 300 mm f2.8 lens.
Figure 1. Unfortunately, the foto is a little blurred and overexposed. Better fotos of this species, also from Guaramiranga, can be found in wikiaves. The pictures show that the local birds have a grey face. However, according to Fitzpatrick 2004a, "Race acer has almost pure white face." (p. 297). This inconsistency indicates that morphology and/or range of taxon acer are not yet accurately defined.
To top of page