Synonyms: Turdus rufiventris  VIEILLOT 1818;  Planesticus rufiventris juensis  CORY 1916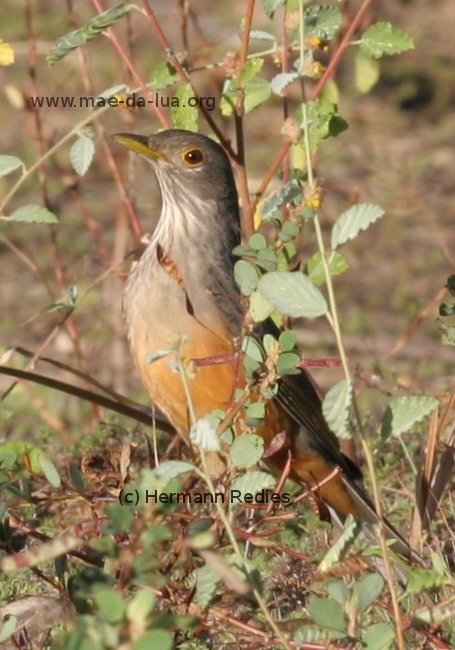 22/07/2005; Fazenda Canaã, Pentecoste, Ceará, Brazil. 200 mm f2.8 lens.
Figure 1. This species is often kept as a cage bird, because of its beautiful song. The species is common in the Caatinga of northern Ceará, especially close to water.
To top of page