Local subspecies: Tringa semipalmata semipalmata, breeding in US.
Winter grounds from S US to Brazil.
Synonyms: Scolopax semipalmata  GMELIN 1789;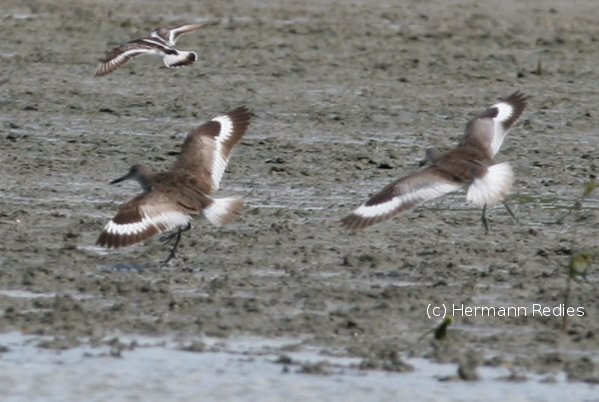 24/08/2009; Acaraú, Ceará, Brazil. 300 mm f2.8 lens.
Figure 1. The two birds in the foreground are Willets. Identification of the species is easy because of the bold white bands crossing the wings and tail, and the otherwise dark upperparts.
To top of page