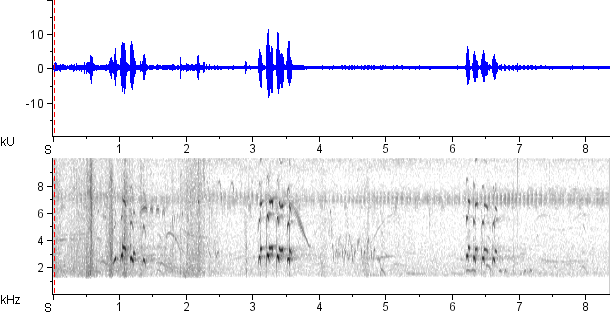 Recorded 28/02/2009 in Fazenda Canaã, Pentecoste, Ceará, Brazil.
© H. Redies
Figure 1.
A single individual (
photo
) was seen on 27 and 28 february 2009, at the lake area of Fazenda Canaã. The call presented here was repeatedly heard when the bird flew away from an approaching person.
Identification of Tringa melanoleuca was based on the size of the bird (compared to Vanellus chilensis, seen closeby), the long and slightly upturned bill, and the vocalization.
To top of page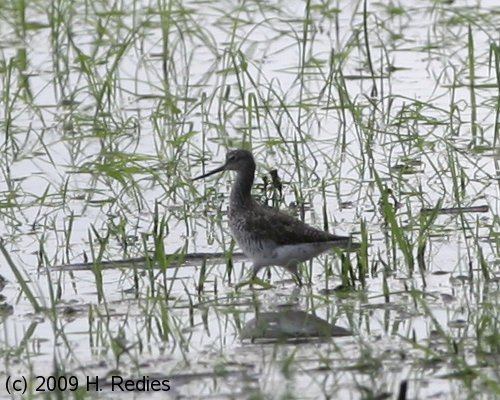 28/02/2009; Fazenda Canaã, Pentecoste, Ceará, Brazil. 300 mm f2.8 lens.
Figure 2. In Ceará, there are not many inland registers of Tringa melanoleuca, and the species can easily be confused with T. flavipes. Compare with Mata et al. 2006, p. 178.
This photo shows the individual whose vocalization is presented above. The picture, though underexposed, allows to see the relatively long bill, which is an important characteristic for identification. The bill is slightly upturned, but this is not clearly visible, because the photo is a little blurred.
To top of page