Local subspecies: Theristicus caudatus caudatus, widely distributed in NE Brazil, other regions of Brazil, and neighbouring countries.
Synonyms: Theristicus caudatus  BODDAERT 1783;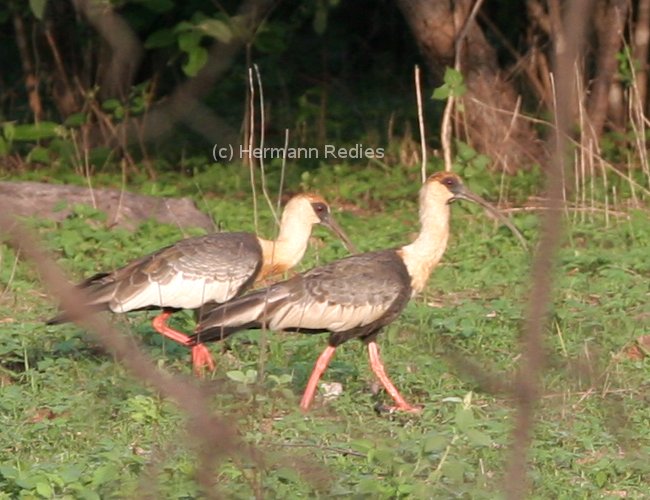 03/02/2010; Rural area in Parambu, Ceará, Brazil. 300 mm f2.8 lens.
Figure 1. Not a nice photo, but an interesting register: the Buff-necked Ibis in the Caatinga. While driving from Tauá to Parambu in the west of Ceará, I saw, from a distance of 30-40 meters (?), a group of three Theristicus caudatus, foraging on the ground. Two of these birds are shown here.
To top of page