Local subspecies: Tangara cyanocephala cearensis, known only from Serra de Baturité.
Synonyms: Tanagra cyanocephala  MÜLLER 1776;  Tangara cyanocephala cearensis  CORY 1916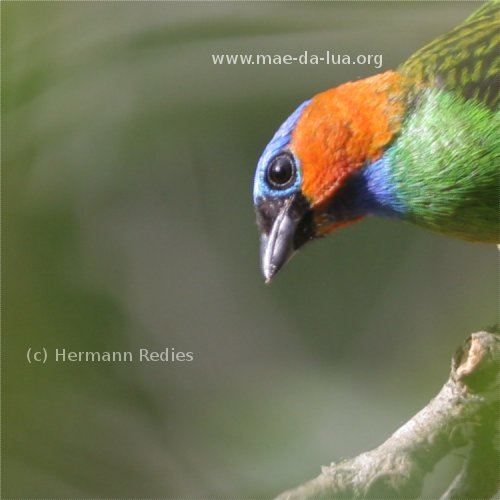 13/01/2010; Guaramiranga, Ceará, Brazil. 300 mm f2.8 lens.
Figure 1. In Serra de Barurité, Tangara cyanocephala can be found in small-holdings and gardens, in banana plantations and other semi-open environments. The first individual I saw was building a nest on a tree just next to the swimmingpool of the Hotel "SENAC" in Guaramiranga. Obviously, the Red-necked Tanager adapts well to human-made habitats. The locals call this beautiful little bird "pintor", in English: "painter", because of its stunning colors.
To top of page