Local subspecies: Sporophila bouvreuil bouvreuil, distributed in E Brazil.
Synonyms: Loxia bouvreuil  MÜLLER 1776;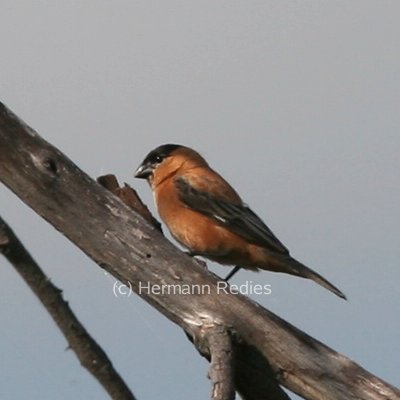 05/02/2010; Tauá, Ceará, Brazil. 300 mm f2.8 lens.
Figure 1. The Capped Seedeater, in an open area in western Ceará, with a few scattered trees and bushes, high grass, and a reservoir. So far, I have seen this species only once in the last 8 years of birding. The grass habitat of the Capped Seedeater is not so common in Ceará, and the cage-bird trade has decimated the populations.
To top of page