Range: Southern part of Amazonia, Maranhão, Ceará (Sick 1997).
Synonyms: Pteroglossus gouldii  NATTERER 1837;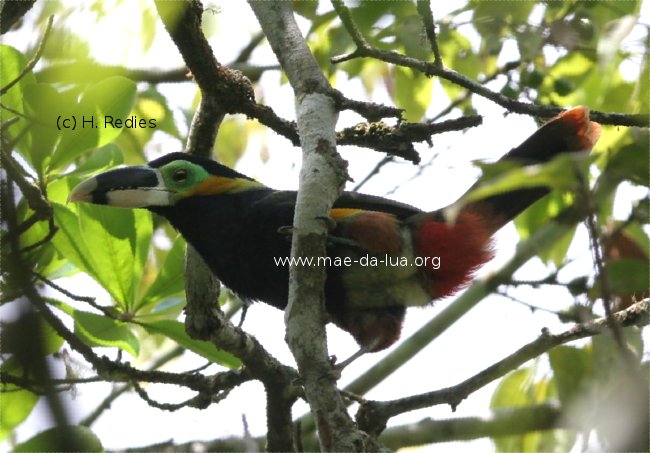 11/12/2009; Serra de Baturité, Ceará, Brazil. 300 mm f2.8 lens.
Figure 1. This toucanet was seen in an area of secundary, but well preserved humid forest in Serra de Baturité, about 100 m away from human habitations. The species is quite common in parts of Serra de Baturité.
The black crown and breast show that this bird is a male (Mata et al. 2006, p. 334/335, fig. 6R).
To top of page