This species has been subdivided into numerous subspecies. The local form, restricted to the NE, is B. m. nattereri. See Hellmayr and Conover 1949, and Blake 1977. RPPN Mãe-da-lua.
Synonyms: Falco magnirostris  GMELIN 1788;  Asturina nattereri  SCLATER and SALVIN 1869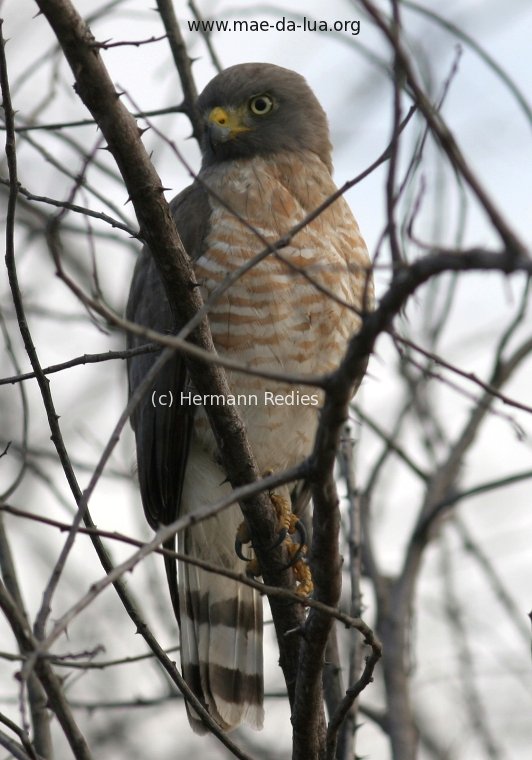 16/10/2005; Fazenda Canaã, Pentecoste, Ceará, Brazil. 200 mm f2.8 lens.
Figure 1. The Roadside Hawk is the most common raptor in this region. In Mãe-da-lua reserve, I see this hawk nearly every day.
To top of page