Local subspecies: Progne chalybea domestica, distributed in eastern and southern Brazil and other regions.
Synonyms: Hirundo chalybea  GMELIN 1789;  Hirundo domestica  VIEILLOT 1817
25/07/2009; Serra de Baturité, Ceará, Brazil. 300 mm f2.8 lens.
Figure 1. This Progne chalybea sits on the roof of a church building. Dozens of Gray-breasted Martins could regularly be seen here, at times entering cavities below the tiles or elsewhere in the building. Because of its preference for churches, this swallow was nicknamed "andorinha-católica" (catholic swallow) in Brazil (Sick 1997).
To top of page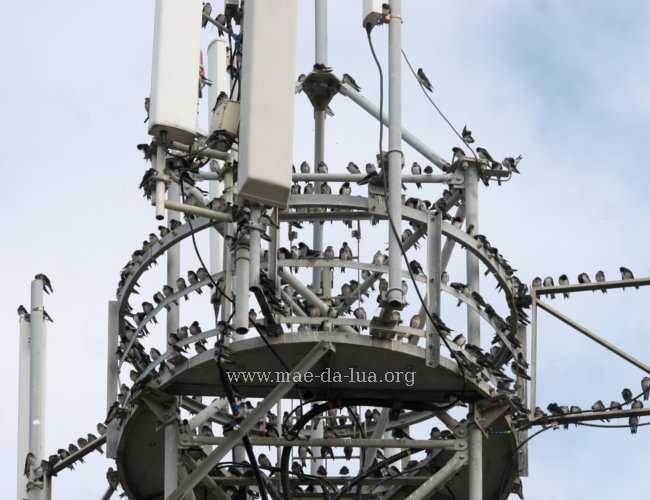 25/07/2009; BR222, Caucaia, Ceará, Brazil 300 mm f2.8 lens.
Figure 2. A large group of P. chalybea on a tower, next to a gas station, at a road with heavy trafic (BR222, close to Fortaleza). It could be that a few other swallows (P. tapera?) have joined this flock as well.
To top of page