Porphyrospiza caerulescens is monotypic, and occurs in central and eastern Brazil, and in Bolivia.
Synonyms:
Tanagra caerulescens
WIED 1830
.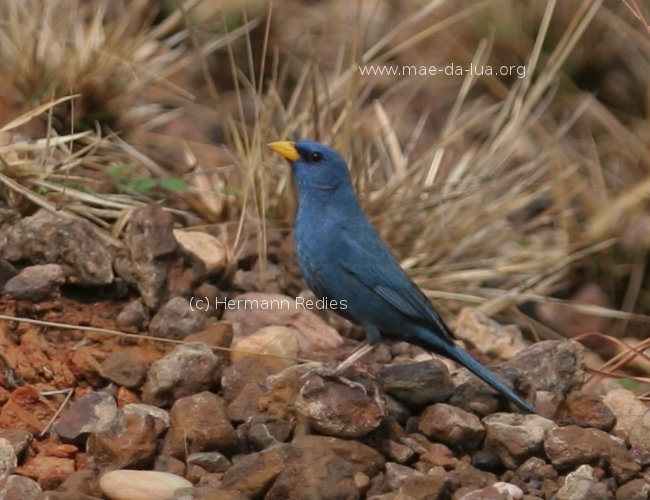 05/11/2010; Fazenda close to Floriano, Piauí, Brazil. 300 mm f2.8 lens.
Figure 1. Observed in secondary Cerrado habitat, in an area with stony ground, grasses, and scattered small trees and bushes. The little blue bird was foraging on the ground, and a little later, I saw it singing on one of the small trees.
Conservation: The Blue Finch is listed as "Near threatened" on the IUCN list of 2008. But fortunately, the species is widely distributed, and seems to be able to adapt to secondary Cerrado (as shown by the present register, for example), which is common in its range. The nearly 100 photos in wikiaves (acesso: 09/03/2011) also suggest that it is not so difficult to find.
To top of page