Local subspecies: nominate, with range restricted to NE Brazil. RPPN Mãe-da-lua.
Synonyms: Loxia cyanea  LINNAEUS 1758;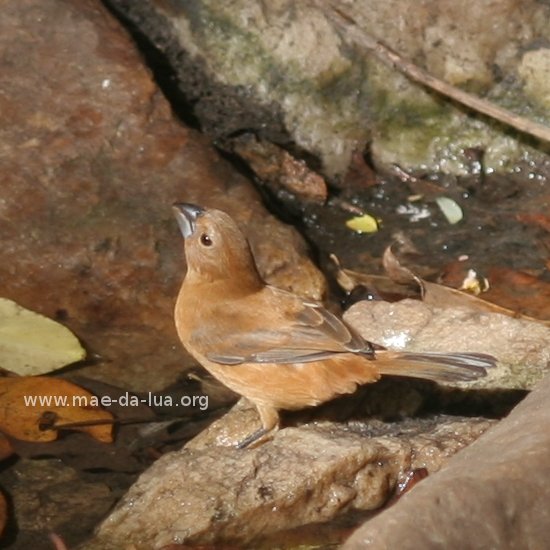 04/10/2007; Mãe-da-lua reserve, Itapajé, Ceará, Brazil. 200 mm f2.8 lens.
Figure 1. Female, drinking at a waterhole.
It is easier to see a female of this species, than a male, and my impression is that the males hide more, and may also be less common. A reason for this could be trapping of the males, which are appreciated as cage birds, because of their beautiful song and colourful appearance.
To top of page