Local subspecies: Numenius phaeopus hudsonicus, breeding in northern North America (Alaska etc.), and wintering in southern U.S. and South America.
Synonyms: Scolopax phaeopus  LINNAEUS 1758;  Numenius hudsonicus  LATHAM 1790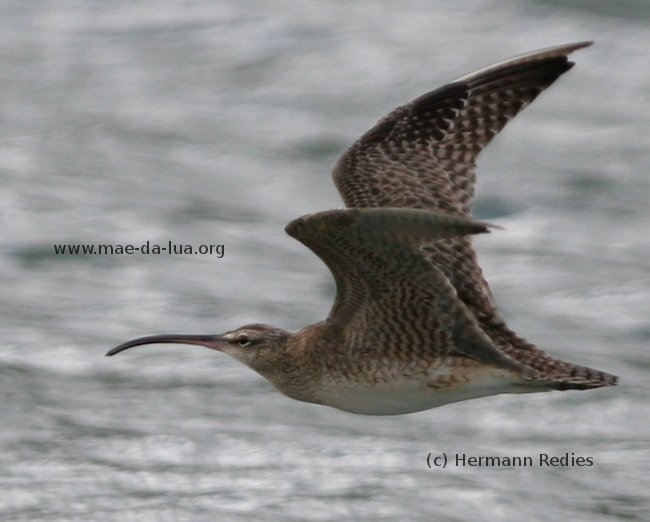 18/12/2009; Rio Mundaú close to coast, Mundaú, Ceará. 300 mm f2.8 lens.
Figure 1. The locals call Numenius phaeopus "pirão-gordo". Pirão is a brasilian dish, a sort of mash made with manioc meal and strong broth; and "gordo" means fat. Obviously, Whimbrels are hunted for food, but even so, they are not that rare. They are wary, and fly away when they note that persons try to approach them. At least on the beach, this is a more or less efficient protection, because hunters can normally be seen from a distance.
I took the photo above while drifting down the river Mundaú on a raft, only a few kilometers from the sea.
To top of page