Local subspecies: Netta e. erythrophthalma, distributed in eastern Brazil, and several neighbouring countries. There is also an african race, namely N. e. brunnea.
Synonyms: Anas erythrophthalma  WIED 1832;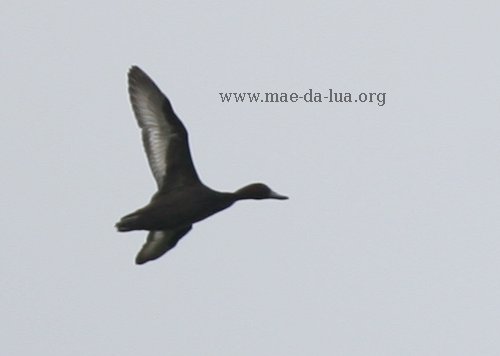 16/09/2009; Ceará, Brazil. 300 mm f2.8 lens.
Figure 1. In flight, the Southern Pochard can be identified by the white wing band, which is visible even from a great distance.
I saw Netta erythrophthalma in a lake with lots of vegetation, not far from Mãe-da-lua reserve.
To top of page