To go to the main page for this species, click
here
.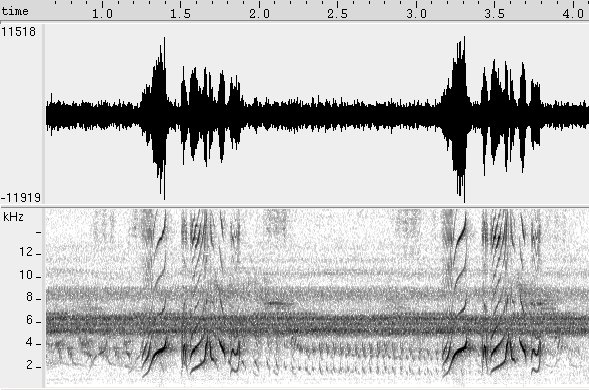 02/04/2012, 05h37. RPPN Mãe-da-lua, Itapajé, Ceará, Brazil. h1834. (c) H. Redies.
Sound h1834.
Dawn song of Streaked Flycatcher. This recording is only an extract of a much longer series of vocalizations. The singing bird was sitting on a jurema tree, about 7 m above the ground, close to a reservoir. From time to time, it turned its head to the left or to the right, thus singing in various directions.
Also: Yellow-chinned Spinetail Certhiaxis cinnamomeus, and a few flies close to the mic.