Local subspecies: Milvago chimachima chimachima, distributed in Brazil S of Amazon, and in Peru, Uruguai, Paraguai etc.
Synonyms: Polyborus chimachima  VIEILLOT 1816;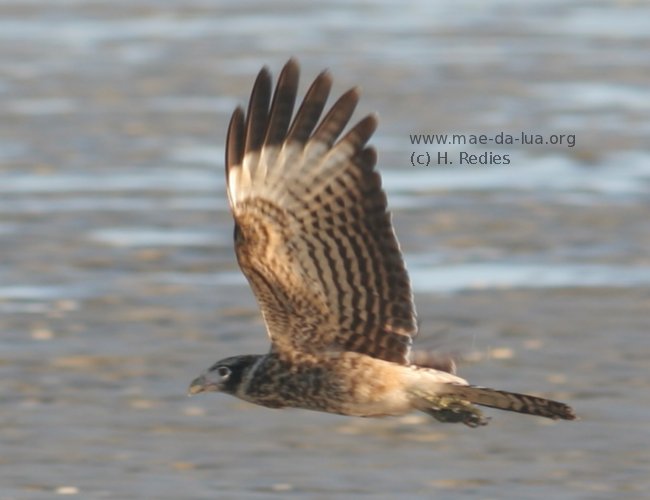 15/08/2009; Acaraú, Ceará, Brazil. 200 mm f2.8 lens.
Figure 1. This juvenile Yellow-headed Caracara came to watch me, while I was walking on the beach, close to a mangrove swamp. It flew several times around me, apparently quite curious, and not shy at all. The next day, I also saw an adult, at the same location.
There are other photos of an imature M. chimachima on Arthur Grosset's site.
According to Sick 1997, Milvago chimachima is "... probably the best known falcon of this country." (p. 264, transl. by HR). However, in northern Ceará, the species is not common, and I have not yet encountered it in Caatinga habitat. For registers of M. chimachima elsewhere in the northeast, see e.g. Farias et al. 2005, and Olmos 1993.
To top of page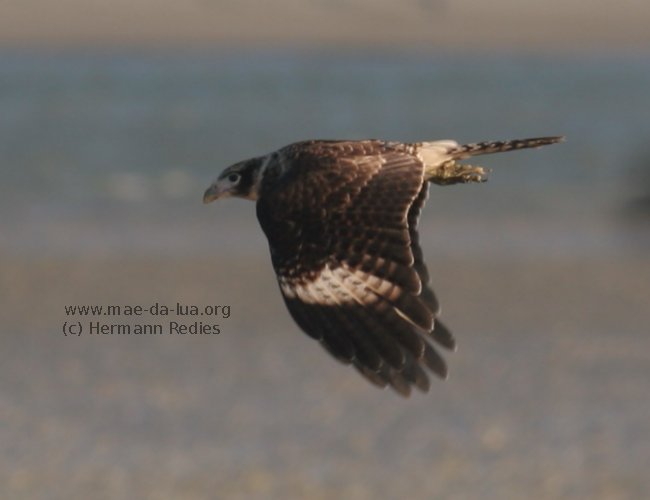 15/08/2009; Acaraú, Ceará, Brazil. 200 mm f2.8 lens.