Synonyms: Picus candidus  OTTO 1796;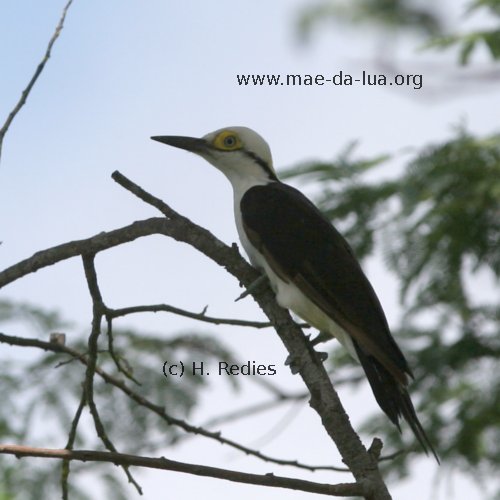 30/07/2009; Tejuçuoca, Ceará, Brazil. 300 mm f2.8 lens.
Figure 1. I saw a small group of White Woodpeckers in the interior of northern Ceará, in semiopen Caatinga with relatively old trees (regrowth more than 20 years old), among them many Carnaubeira palms. There were maybe 3-4 individuals, loudly vocalizing. I never encountered Melanerpes candidus in the dense Caatinga of Mãe-da-lua reserve, or of Fazenda Canaã.
Wikiaves has other registers of Melanerpes candidus in Ceará. See also Hellmayr 1929, p. 412, and Reiser 1923, p. 128.
To top of page