Local subspecies: Gampsonyx swainsonii swainsonii, distributed in Brazil from Amazon River south to Rio de Janeiro and Mato Grosso, and in neighbouring countries.
Synonyms: Gampsonyx swainsonii  VIGORS 1825;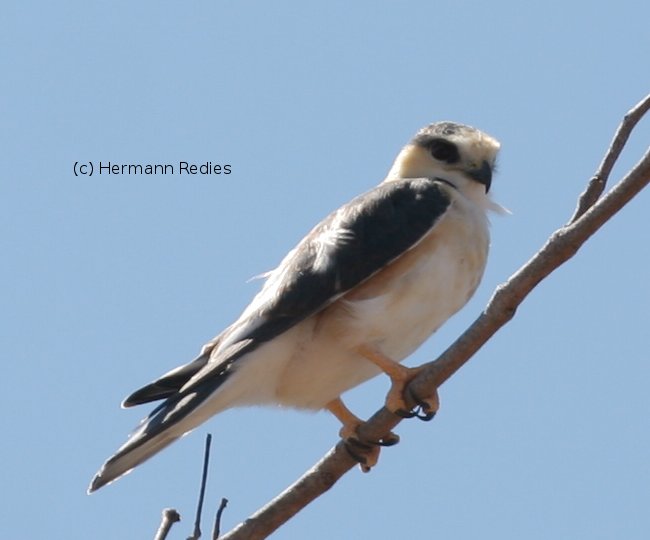 12/08/2010; Floriano, Piauí, Brazil. 300 mm f2.8 lens.
Figure 1. I encountered this hawk in an agricultural area with pasture and plantations, a few scattered trees, and remnants of secondary Cerrado. A few weeks later, I saw a pair in the same area, and I believe it was breeding there.
To top of page