Synonyms:
Elainea spectabilis
PELZELN 1868
;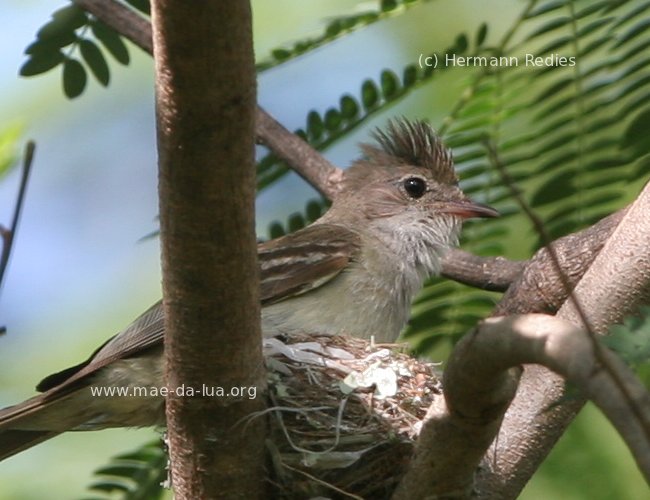 19/03/2009; Serrote-do-meio, Itapajé, Ceará, Brazil. 300 mm f2.8 lens.
Figure 1. The Large Elaenia is a common bird in semi-open environments in the interior of Ceará. The individual on the photo built its nest in a small tree, about 4 meters above the ground, close to a few houses.
The species was identified as Elaenia spectabilis, and not E. flavogaster, because it has three wing-bars and a dark crest (nearly no white). Furthermore, the vocalizations are like various recordings of Elaenia spectabilis in the xeno-canto database.
In general, I had the impression that E. spectabilis of the Northeast of Brazil has not received much attention from ornithologists. For example, the distribution maps in Ridgely and Tudor 2009 (map 44/13) and in HBW9, Hosner 2004, p. 268, do not include the Northeast in the breeding range. But this common (!) species breeds here, as the photo above shows.
See also vocalizations.
To top of page