The local form is P. p. marginalis, restricted to semi-arid northeastern Brazil and possibly part of Goias. RPPN Mãe-da-lua.
Synonyms:
Columba picazuro
TEMMINCK 1813
; 
Columba picazuro marginalis
NAUMBURG 1932
.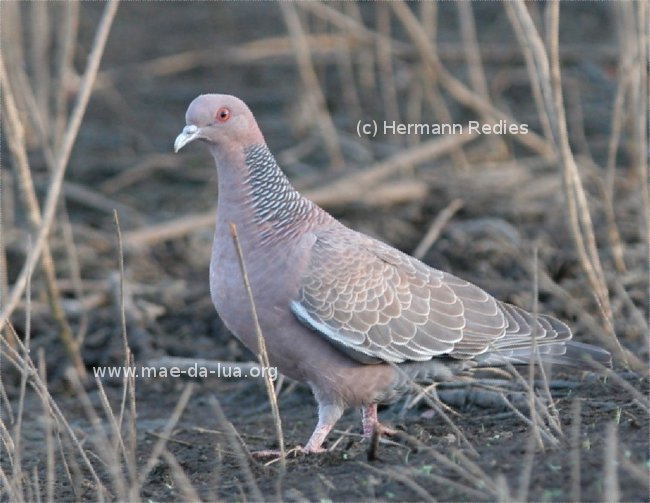 07/11/2009; Mãe-da-lua reserve, Itapajé, Ceará, Brazil. 300 mm f2.8 lens.
Figure 1. During the dry season, some Picazuro Pigeons come every day to the reservoir, to drink. In 2007, I noted only one pair in the Reserve. At the end of 2008, I counted 5 individuals. I expect the numbers to increase now, since illegal hunting and trapping in the reserve has become less.
To top of page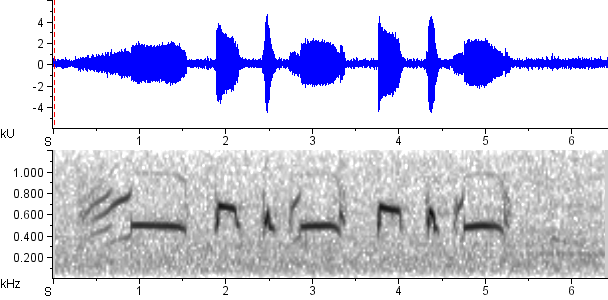 11/08/2007; Mãe-da-lua reserve, Itapajé, Ceará, Brazil.
© H. Redies
Figure 2. The pretty song of the Picazuro Pigeon. The sound was band-pass filtered (100 Hz, 1200 Hz) and amplified with Raven Pro 1.2.1.
Spectrogram parameters: DFT size and window size 2048 samples.
To top of page