Order: Rodentia
Family: Caviidae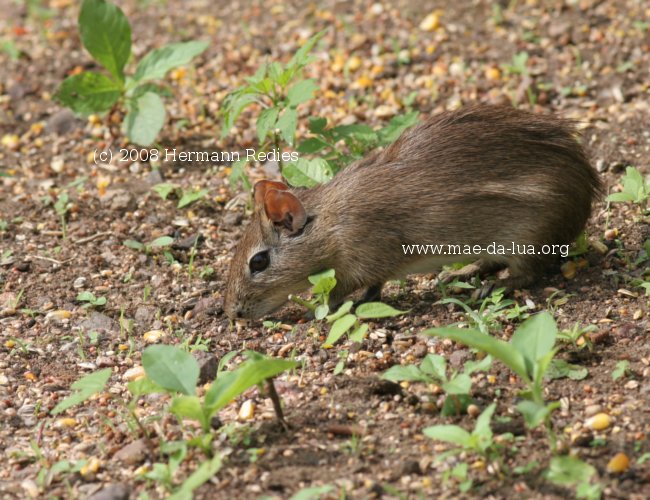 17/03/2008; Mãe-da-lua reserve, Itapajé, Ceará, Brazil. 200 mm f2.8 lens.
Figure 1. This rodent, called preá in Brazilian, looks like a brown version of the domestic guinea pig Cavia cobaya, and has about the same size. For this reason, I initially assumed that the species is Cavia aperea, but this could be wrong. According to several publications about mammals of the Caatinga, preá is Galea spixii. See e.g. Streilein 1982, Oliveira et al. 2003; but see also Rocha 1948.
The preá is common in many habitats, provided there is no hunting or trapping. The animal on the photo came to eat corn scattered in front of one of my hides. Habitat was secondary caatinga, and open areas with grass, around a reservoir.
To top of page