Synonyms:
Cassicus solitarius
VIEILLOT 1816
.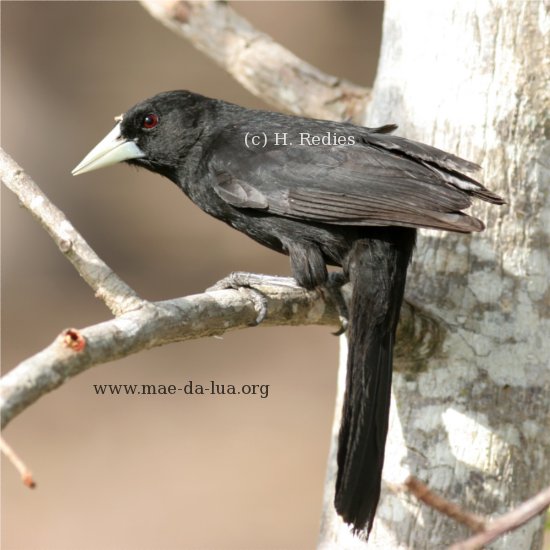 26/01/2006; Fazenda Canaã, Pentecoste, Ceará, Brazil. 200 mm f2.8 lens.
Figure 1. This Solitary Black Cacique came to eat cirigüela fruits, on my farm in Pentecoste-CE. I made the photo from my elevated hide, situated right in the crown of the fruit tree.
To top of page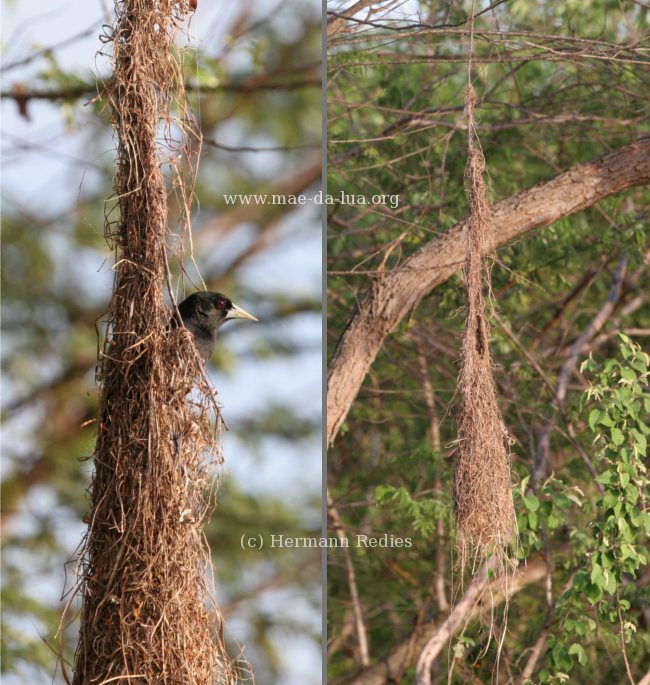 26/02/2010; Mãe-da-lua Reserve, Itapajé, Ceará, Brazil. 300 mm f2.8 lens.
Figure 2. Left and right photos show the same nest of the Solitary Black Cacique Cacicus solitarius. This amazing construction must be nearly a meter in length, and is suspended on a thin tree branch. The entrance is at the top. The Solitary Cacique often builds its nest over water, for example above a reservoir; this is also the case here (not visible on foto). As far as I can tell, the nest is not re-used, but the location is, and at this place, a year later, a new nest was built next to the old one.
To top of page