Local subspecies: Agelaioides badius fringillarius, restricted to NE Brazil. The range is disjunct from the range of the other subspecies, and CBRO 2008 lists this taxon as a full species ("Agelaioides fringillarius"). This is in agreement with a suggestion by Jaramillo and Burke 1999, p. 367.
Synonyms:
Agelaius badius
VIEILLOT 1819
; 
Icterus fringillarius
SPIX 1824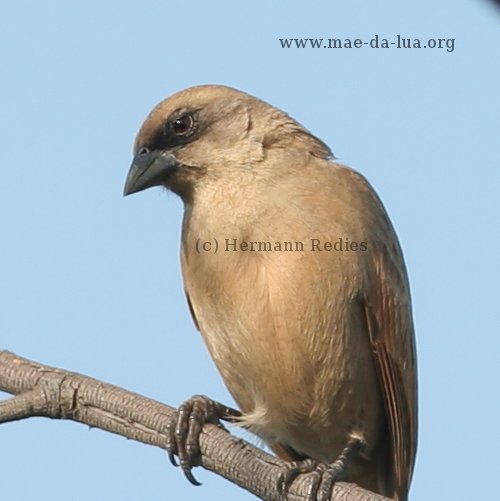 05/02/2010; Tauá, Ceará, Brazil. 300 mm f2.8 lens.
Figure 1. The Bay-winged Cowbird is "... locally common in semiopen areas, agricultural terrain and light woodland." (Ridgely and Tudor 2009, p. 668). In Ceará, it can for example be found in the municipalities of Tejuçuoca, Irauçuba, Tauá, and certainly many others. However, it is absent from apparently suitable semiopen agricultural areas in other places, for example in the vicinity of Mãe-da-lua reserve, and in Fazenda Canaã.
To top of page