Mossy growth ("samambaia") on trees
in mata fresca of Mãe-da-lua reserve.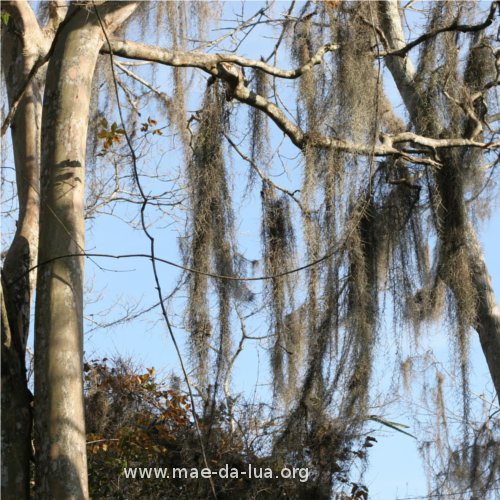 10/10/2007; Mata fresca, Mãe-da-lua reserve, Itapajé, Ceará, Brazil. © 2007 by Hermann Redies
Figure 1. In part of the forest on the mountain tops, trees are overgrown by "samambaia", or "barba de velho" (Beard of the old man), Tillandsia usneiodes Linn.; see Braga 1976.
To top of page