Sign "Hunting forbidden" in Mãe-da-lua reserve.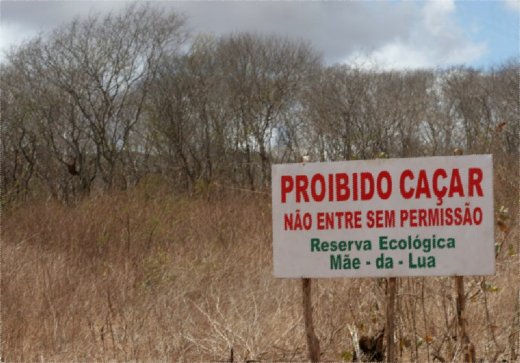 02/11/2007; Reserva Mãe-da-lua, Itapajé, Ceará, Brazil. © Hermann Redies
Figure 1. This sign says "Hunting forbidden. Don't enter without permission". We have serveral signs like this in various locations of the reserve. This helps to keep illegal hunters out, but it would be better to also have guards. At present, Association Mãe-da-lua does not have the financial means to employ guards, so I am the guard myself.
To top of page