Portaria 58 from 29 July 2009, legally creating RPPN Mãe-da-lua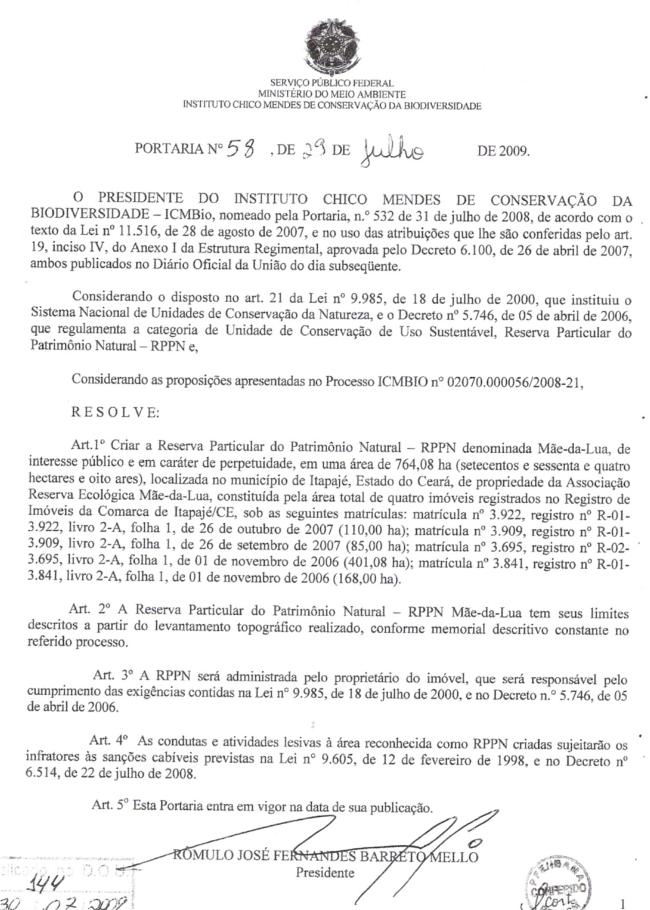 Reproduction of document issued by Ministério do Meio ambiente.
Figure 1. Portaria 58, from 29 of July 2009, conveys RPPN status to Mãe-da-lua private reserve. With this, the reserve becomes part of SNUC, the "Sistema Nacional de Unidades de Conservação".
To top of page